Why Choose The Douay Martyrs Catholic Secondary School for Sixth Form?
Whether they choose to take A Levels, our vocational options, or a combination of these pathways, our Sixth Form students experience a programme that best suits their interests and aspirations. Our Students achieve excellent results and are well supported in and prepared for whichever Post 18 pathway they may choose to follow.
The Douay Martyrs Catholic School has a very successful Sixth Form. Each year, we welcome new students who choose to join the school for its high standards, excellent results and enriching extra-curricular programme.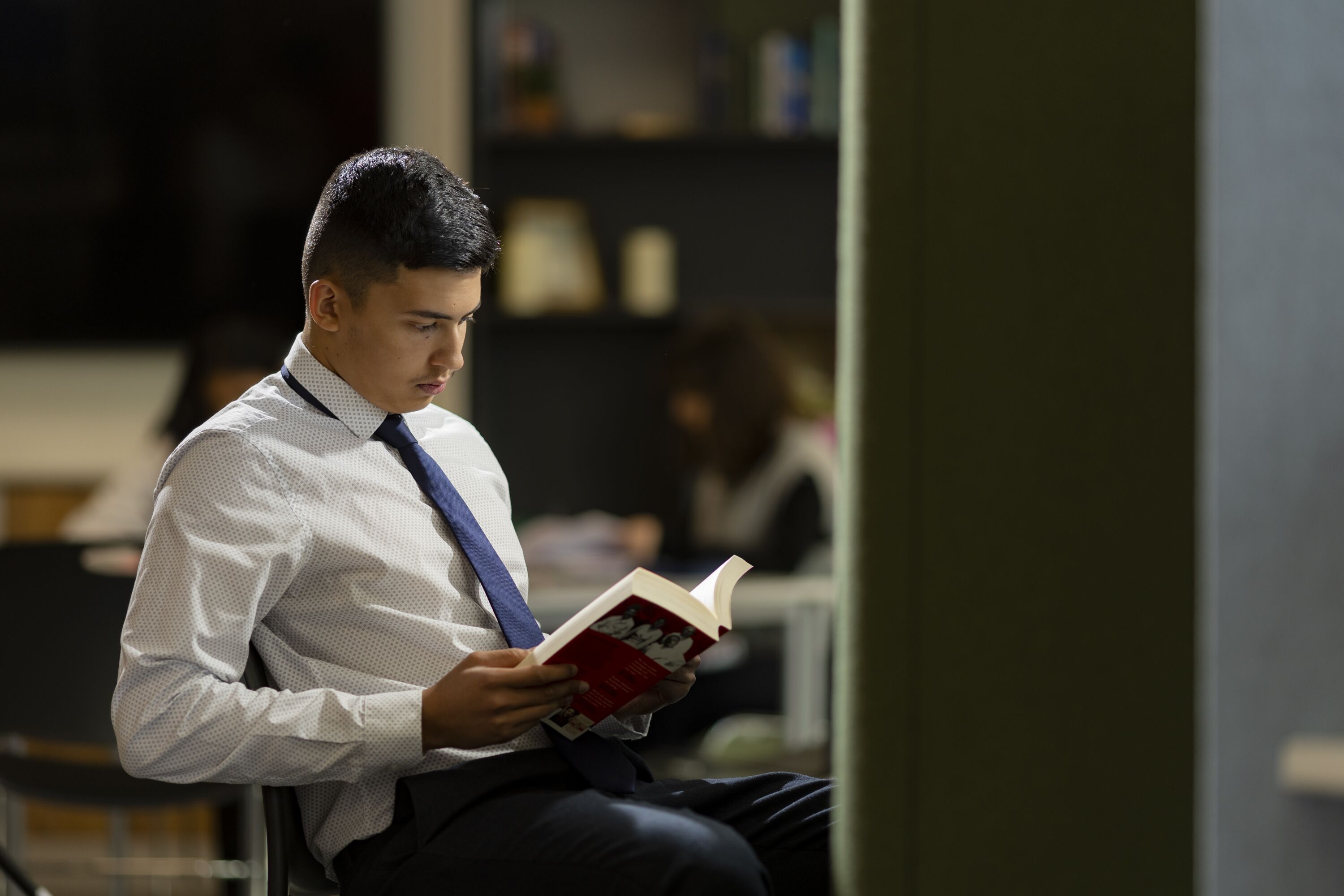 Students are challenged to reach their full potential and encouraged to take responsibility for their own academic and personal development. Sixth Formers enjoy learning in their own study centre; they benefit from expert teaching in small groups and have the space and support they need to develop as learners and as individuals.
Students have opportunities to work on team projects, volunteer in the community, take part in debates and take on leadership roles, gaining the confidence to flourish in the next stage of their lives.
Our experienced team of 6th Form pastoral staff and higher education advisers carefully prepare students for their transition to a wide range of competitive courses at highly selective institutions. Equally, those students wishing to move directly into employment or career specific training will be supported throughout all stages of this process.